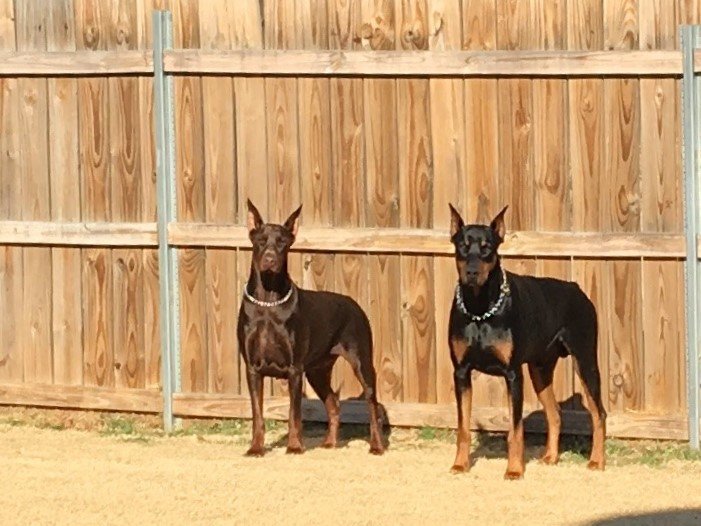 Athena & Zeus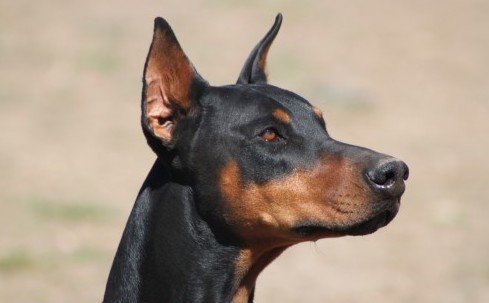 ZEUS OF BAPTIST RIDGE, CGC                                                                                            Zeus is the only  living legacy from  Baptist ridge Dobermans.  Zeus was one of Baptist ridge  Dobermans best studs until the owner was murdered. We jumped in and purchased  Zeus before the surviving family members had all the remaining champion dogs spayed and neutered  and gave them away as pets!                     Zeus is a very proud , obedient , well tempered Doberman. He truly represents the look and temperament of the doberman standards . You will not find a better looking doberman.        

OFA  Good    vWD Clear  DNA tested #v1001929  Wobbler Syndrome  clear   Thyroid, Elbows , eyes all Good  DCM Negative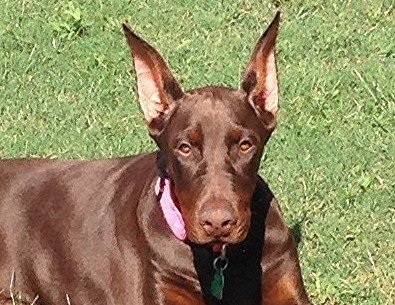 Athena is from the European line of dobermans and has one of the best pedigrees and temperaments we have seen in many years. She is a loving dog always willing to give kisses and lives with us in our home. 
OFA Pending  DNA tested   vWD Clear  DCM  negative eyes normal  Thyroid Normal Elbows Good